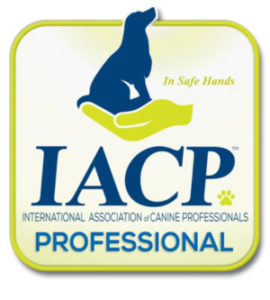 Jesse is a Professional member of the International Association of Canine Professionals
About our Founder and Head Trainer
Hello, my name is Jesse Schreck. I am the owner and founder of Pawsible Solutions Dog Training. Let me tell you a little bit about me and my background!
Growing up, I was always around dogs and many other species. Most of my free time was spent at zoos and learning as much as I could about animals. Animal behavior has always fascinated me and wanted to learn more. I turned my passion for animals into a career by going to college and getting a Bachelor's Degree in Anthrozoology.
During my time in college I got an opportunity to train dogs at PetSmart and Petco. I fell in love with it and chose to pursue it further. After I graduated, I started an apprenticeship at K9s For Warriors training service dogs. When the apprenticeship ended I took a break from training to work as a Kennel Technician at a veterinary clinic in Jacksonville, FL. This gave me an opportunity to work with many different dogs and learn a bit more about canine health and safety. During my time as a kennel technician I saw so many dogs that could use training and felt moved to learn more and get certified.
I then attended one of the top programs in the country, Highland Canine School for Dog Trainers, and graduated from their Obedience and Behavior Modification Program. After graduating Highland Canine School for Dog Trainers, one of the top in my class, I moved back to the DMV to help owners enjoy life with their fur babies!
I use a balanced method of training. What that means is that I do not rely on solely on one form of training. I have the ability to choose what type of training best fits your dogs needs. I understand that every dog is an individual and may learn better with a different approach than another. Sometimes your dog will do good and we can let them know through encouragement and reinforcement. Other times we may need to communicate that they may need to try again. Balanced training gives the tools and techniques required to be able to effectively communicate with your dog.